Soul Maté®
Tangy and sweet, all at the same time! Soul Maté® Passion Guava made with maté, tart passion fruit juice, tasty guava juice and sparkling water is a perfect combination of flavors. Soul Maté® products are 100% naturally sweetened by fruits. Juicylicious taste combinations take you on a sparkling journey to a creative flow state.
| | | |
| --- | --- | --- |
| Check your local store availability | | |
Passion Guava
Dazzling with pure passion the nectar flows ever so exquisitely. Crushed ice blends with luscious juice of guava as the excitement climaxes. The deep of the oasis is alluring. As refreshing to the senses as reinvigorating to the soul was our vision for Soul Maté Passion Guava. The heart is singing with delight when one follows the calling.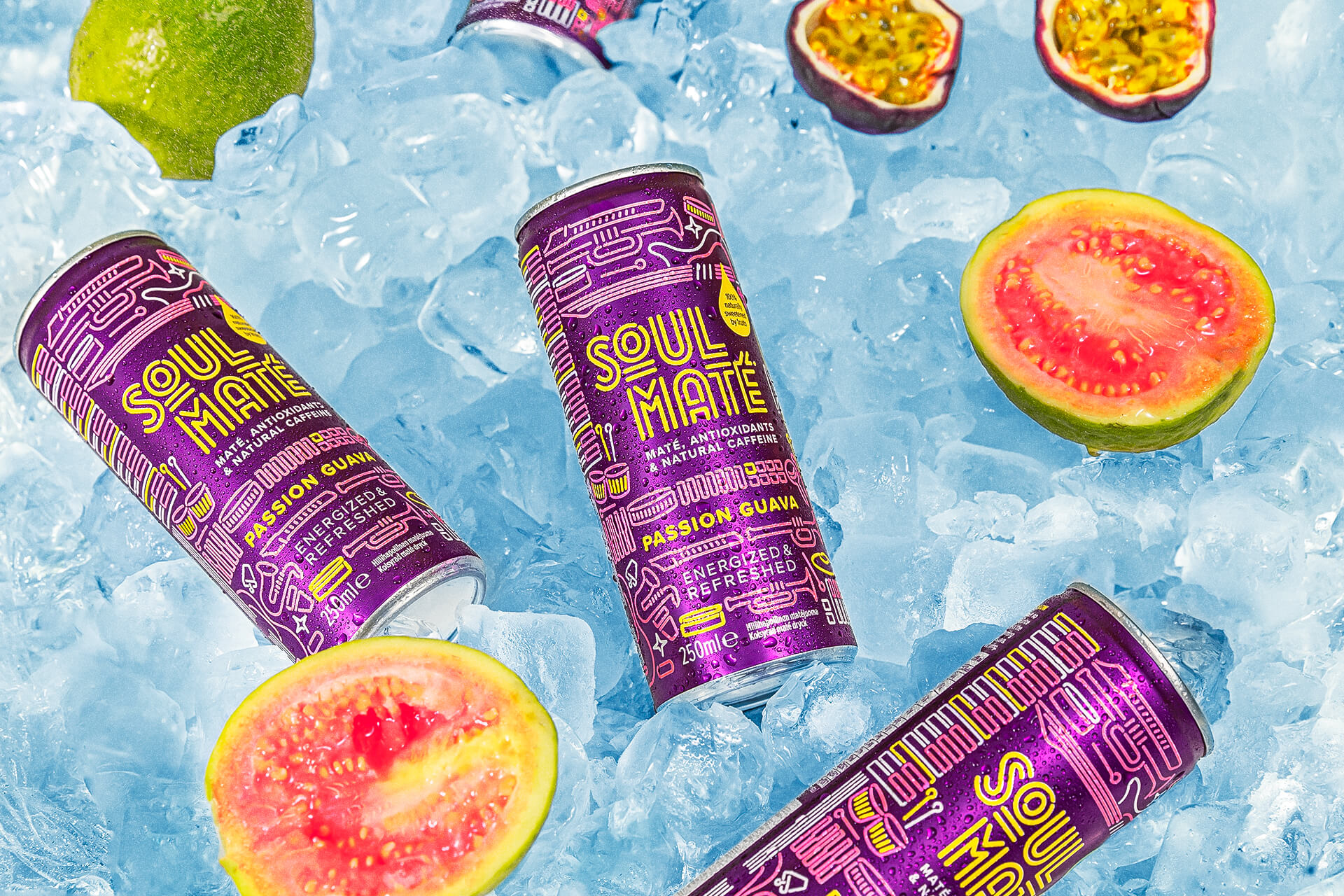 Life is music that plays. And as long as you hear the music playing, you can dance in the flow of life. Let the rhythm, tunes, and steps take you with them. On the big dance floor of life, at the infinite dance, in the colors of life. The magic happens when you indulge in music and dance with sparkling Soul Maté® Passion Guava. 
One of our wise fans once said that Passion Guava tastes a bit champagne-like. The fizz bubbles up beautifully and the taste is elegant. We are very taken with this comment. Drinking trends come and go, but maté and champagne, and therefore Soul Maté® Passion Guava, always stay in vogue.