Soul Maté®
Strong character and curious freshness! The power couple, ginger and lemon are made for each other – they are each other's soul mates. Maté, fresh lemon juice, aromatic ginger and sparkling water together create a perfect combination, Soul Maté® Ginger Lemon. Soul Maté® products are 100% naturally sweetened by fruits. Juicylicious taste combinations take you on a sparkling journey to a creative flow state.
| | | |
| --- | --- | --- |
| Check your local store availability | | |
Ginger Lemon
Inner gold is what we can find in our soul. When we share it with others, this kind of gold does not diminish but will be miraculously multiplied. Now we do not know if you will share Soul Maté with your friends – you may or you may not. But either way is great because just as you can enjoy it in company, you can enjoy it yourself.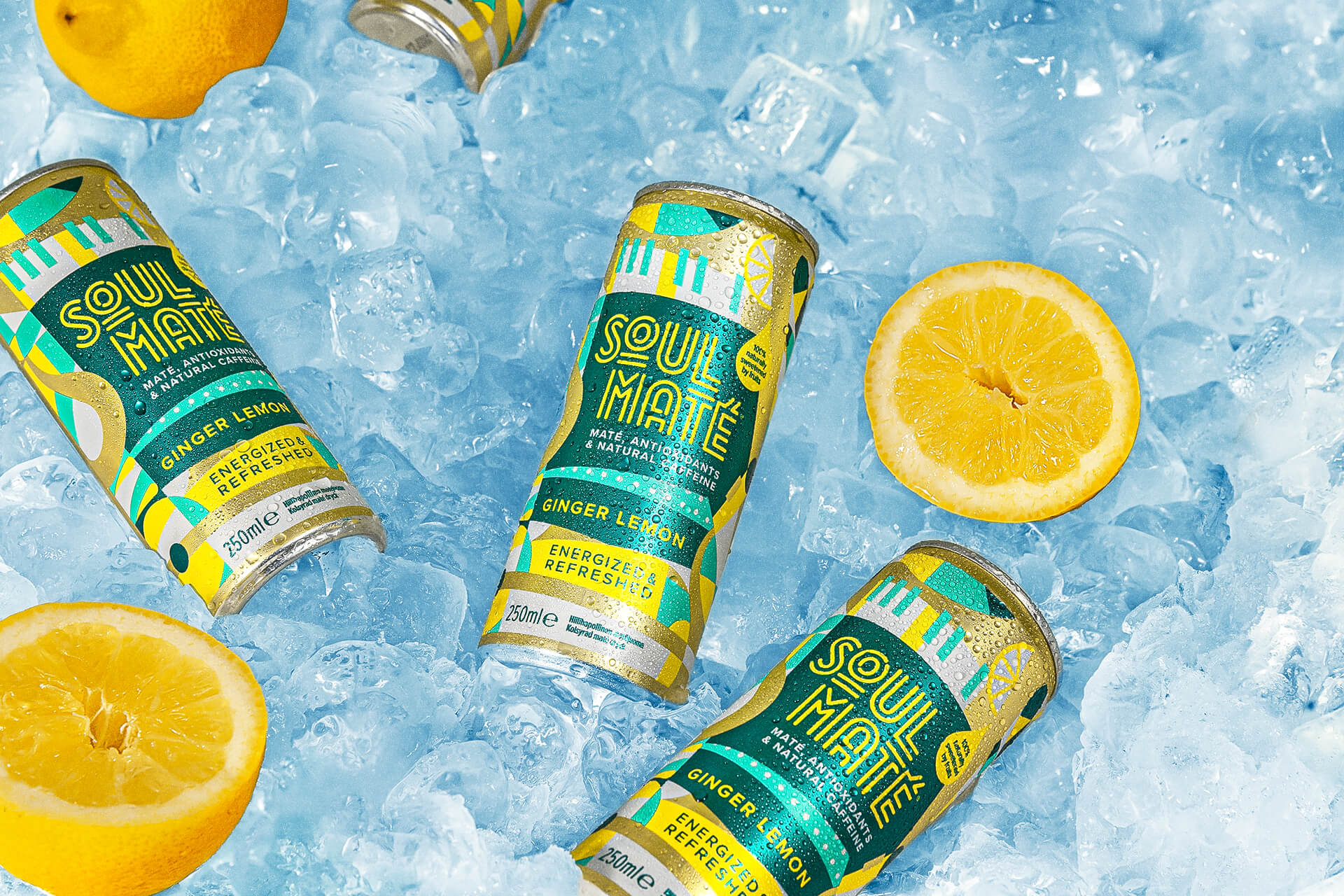 The energy of Soul Maté® is positive because it is completely natural. Natural energy makes your body and soul flow like music. The opening of the can excites your senses and after the first sip, the energy starts to flow in your body and your gaze brightens. A refreshing feeling takes over your whole body. You will experience the positive energy of Soul Maté® at the very first sip. Keep your senses open and enjoy the music!
Live music combined with your favorite drink is one of the best ways to make your soul happy. Soul Maté® provides anointing for the whole soul with the power of natural ingredients. Enjoy live music with your friend or soul mate. Great company, good music and a refreshing drink are the creators of a successful live music experience. Soul Maté® is a great fit for that. Soul Maté® is a drink of friendship and love, and it is best enjoyed together.
More of what you might like