Soul Maté®
The original Soul Maté® Lime Mint made with maté, crisp lime juice, a special blend of mints and sparkling water is a perfect combination of flavors. Soul Maté® products are 100% naturally sweetened by fruits. Juicylicious taste combinations take you on a sparkling journey to a creative flow state.
| | | |
| --- | --- | --- |
| Check your local store availability | | |
Lime Mint
Soul Maté® Lime Mint refreshes you with its dancing bubbles and reveals you its pure heart of an ancient plant. Its emerald leaves are believed to give energy and power to those who enjoy them in a drink called maté. A moment together with your Soul Maté® will make you feel energized and refreshed. Between soul mates life becomes a dance.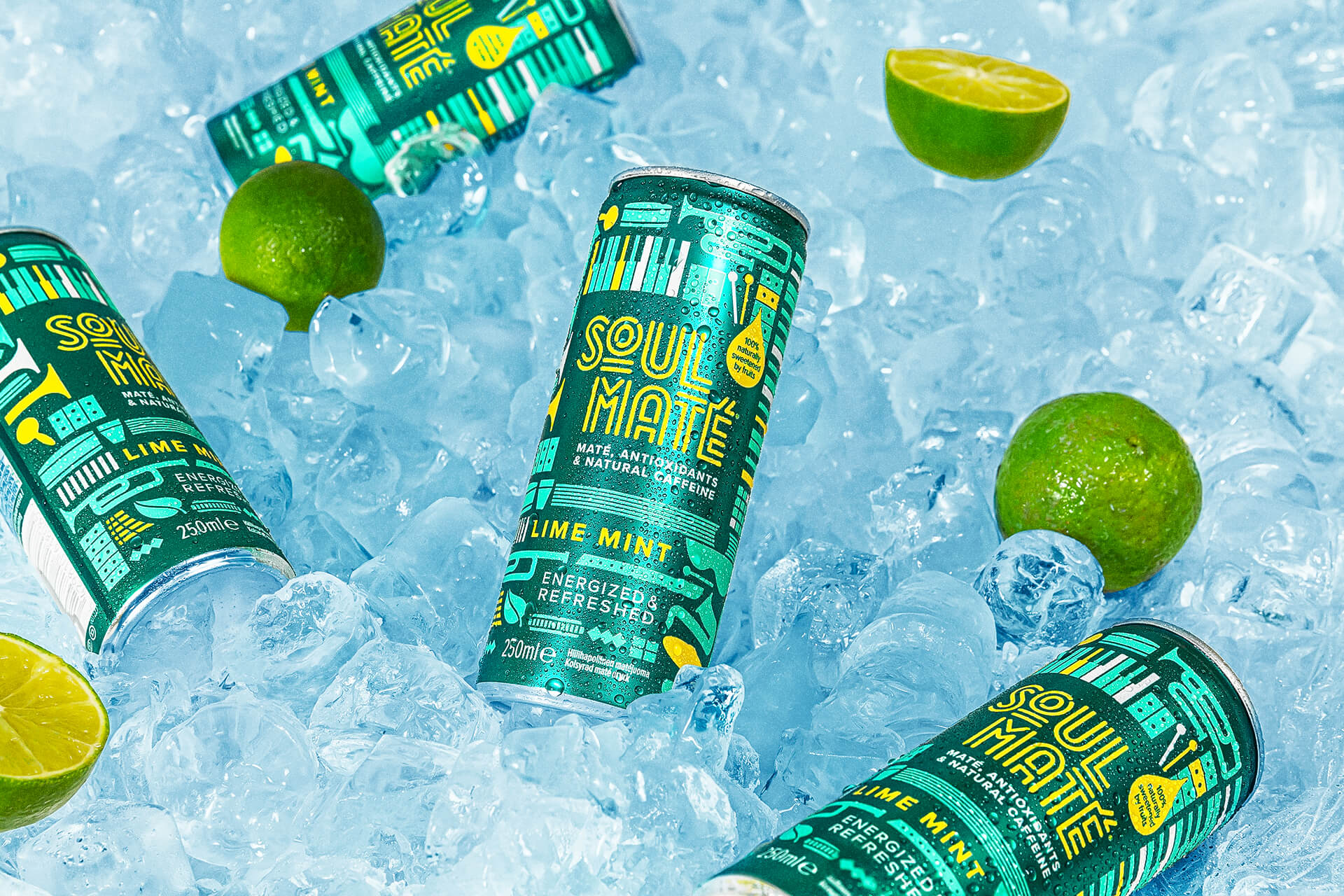 Soul Maté® Lime Mint is ideal for enjoying in the tropical garden or in the lush courtyard, where you can enjoy urban encounters, live music, and good drinks. There is something about those late nights and lively drinks that makes any live music experience much more enjoyable.
Soul Maté® surfs on the crest of drinking trends. This year's trendiest drink is Soul Maté®. By choosing Soul Maté® from the cold shelves in your local store, you will always stay on top of the trends. 
More of what you might like