Soul Maté®
Soul Maté® Blood Orange Mango made with maté, fresh blood orange juice, sweet mango juice and sparkling water is a perfect combination of flavors. Soul Maté® products are 100% naturally sweetened by fruits. Juicylicious taste combinations take you on a sparkling journey to a creative flow state.
| | | |
| --- | --- | --- |
| Check your local store availability | | |
Blood Orange Mango
Enjoy the fruity and rubylicious taste! The red gemstone has arrived. Our emerald, Soul Maté® Lime Mint, has a new sparkling gem next to it. Blood oranges and mangos are considered by many to be the best fruits in the world, like rubies as the world's finest gemstones.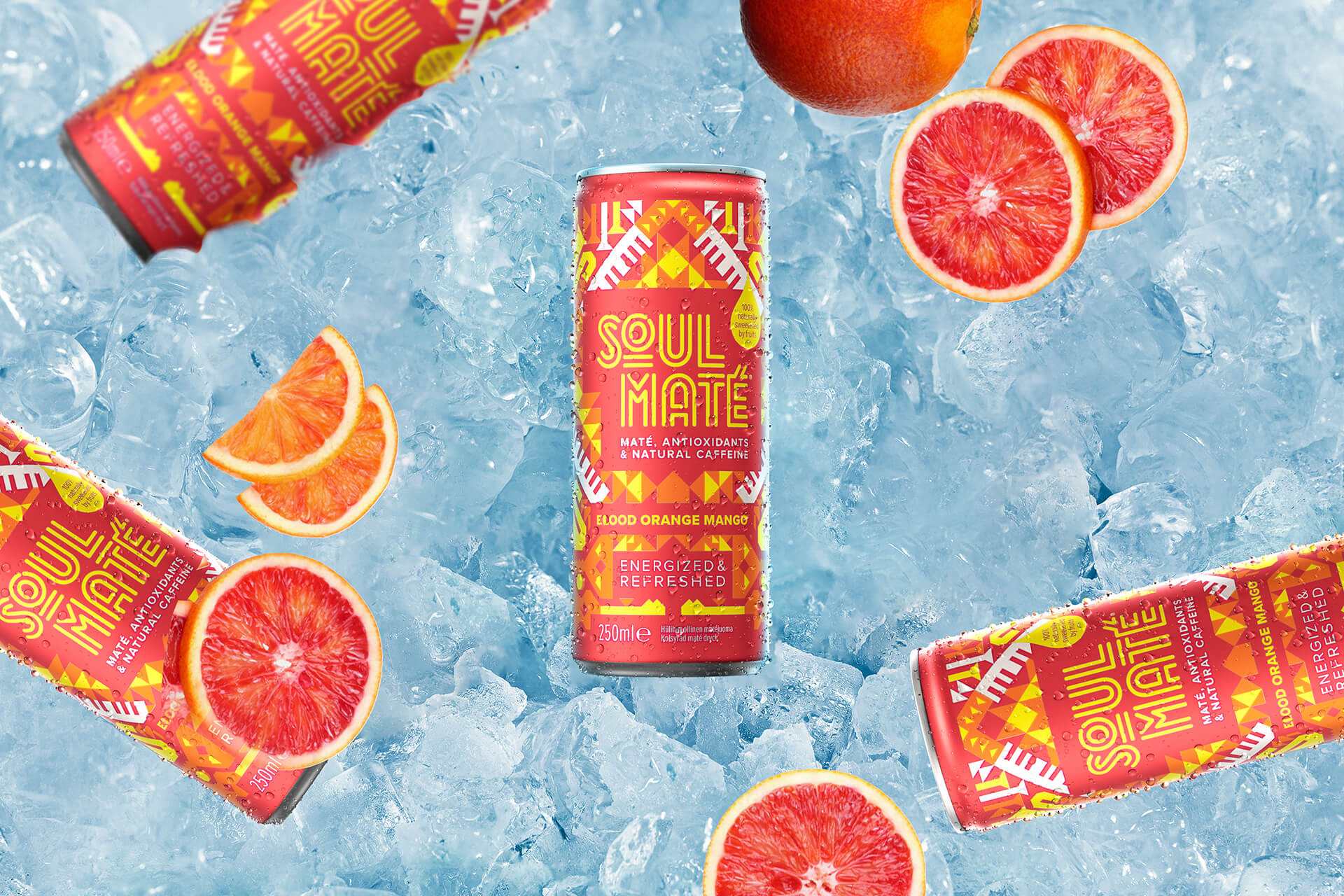 These exotic fruits are grown in the tropics. Imagine feeling the warmth, heat, and humidity of the tropics on your skin as if you were in the middle of the tropics. The warm climate will only make you thirsty for more refreshment. Blood orange and mango pour out their real juice and your drink is ready to be served. A colorful and cool cocktail is waiting for you.
Deep red colored rubies symbolize good fortune, passion, courage, prosperity, and wealth. Ruby makes positive energy flow, and promotes spiritual vitality and wellness overall. Let Soul Maté® Blood Orange Mango support you on your path to your inner self. It aims to inspire you to see your strength and potential from the perspective of your own heart. It also encourages you to live fully! 
More of what you might like